An article I wrote for KASC The Blaze 1330 AM.
ARIZONA METAL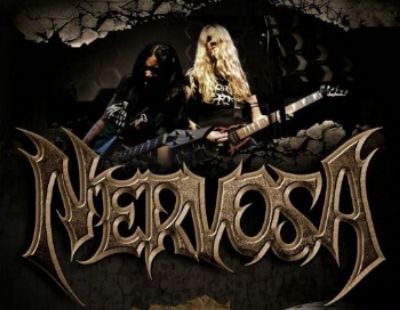 From: Sao Paulo, Brazil
Current Members: Fernanda Lira (vocals/bass), Prika Amaral (guitar), Amilcar Christofaro(Torture Squad, Sepultura – drums)

For fans of: Slayer, Exodus, Sepultura
Thrash metal. It's sweaty, hairy, and usually the domain of men. But Brazilian thrash metal trio Nervosa proves that women can shred just as aggressively as their male counterparts.
Formed in 2010, Nervosa started out as an all-female thrash trio with Fernanda Lira on bass and vocals, Prika Amaral on guitar, and Fernanda Terra on drums.
Three years and two drummers later, they have opened for the legendary Destruction and Exodus. They were also featured in November's issue of Metal Hammer.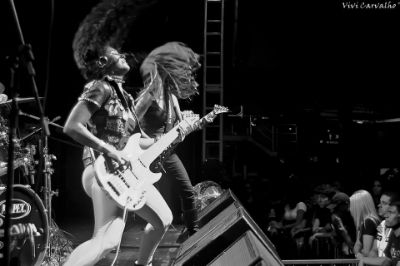 Their 2012 EP "Time of Death" was a success, and rightly so.
The title track showcases Lira's bloodcurdling vocals, fluctuating between the sound of a female Phil Anselmo and the growls of Angela Gossow.
"Masked Betrayer," the highlight of the EP, is what…
View original post 166 more words
This entry was posted on February 28, 2013 by alecdamiano. It was filed under Heavy Metal .
2 responses